Our offers for teachers and schools
We develop teaching materials for teachers in the fields of science and economics and promote the exchange of schools and vocational schools with the USA and Canada.
Digital teaching materials and methods are particularly important to us, as is the focus on inquiry-based learning in science teaching. We design our programs together with teachers and schools in order to tailor them precisely to the needs of teachers. We also offer various programs for the personal development of motivated and talented students and trainees.
---
---
Offers for teachers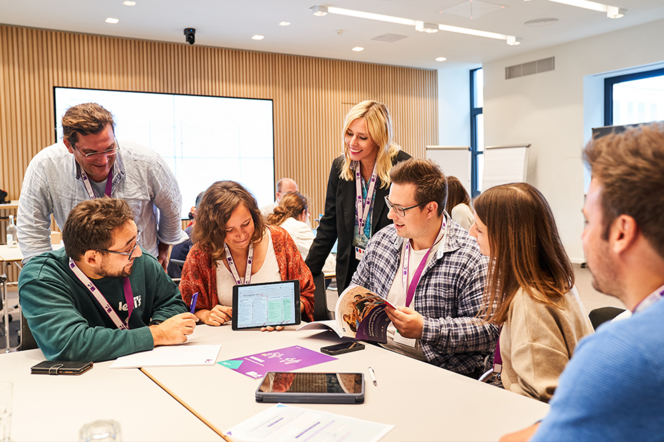 Business Teachers' Day
The Economics Teachers' Day offers lectures and workshops on current economics topics and digital teaching. For up-to-date information, visit teacheconomy.de - our portal for teaching economics.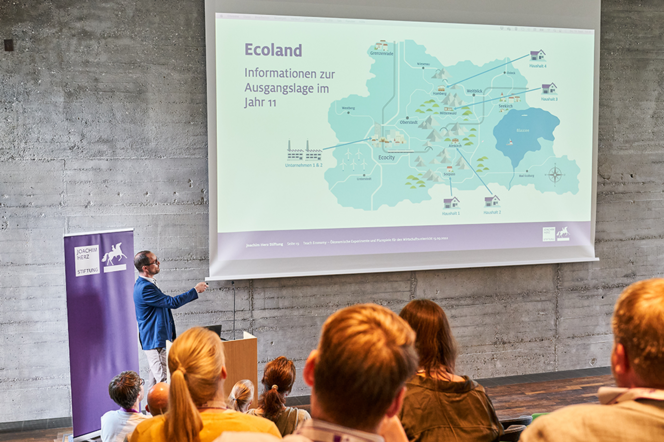 Training business games
Our (digital) business games for teaching economics offer a wide range of possible uses in the classroom. In order to be able to use them optimally, we offer free training courses for beginners and advanced learners.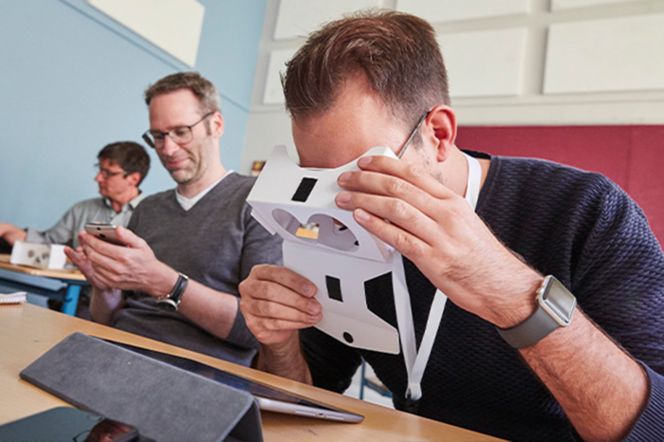 Promotion of teacher training
We support teacher training courses and conferences and digital event formats on the topics: "Teaching and learning with digital media in science teaching" and "Research in science teaching".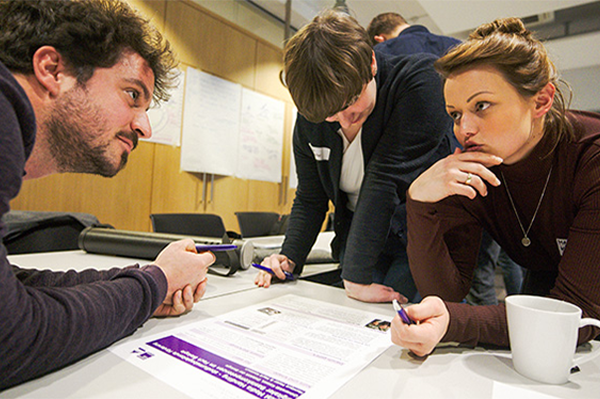 Kolleg Didaktik:digital
What can school lessons with digital media look like? To explore this question, we are looking for concepts for the use of digital media in science lessons. Funding is available for up to 15,000 euros.
---
Teaching material for economics classes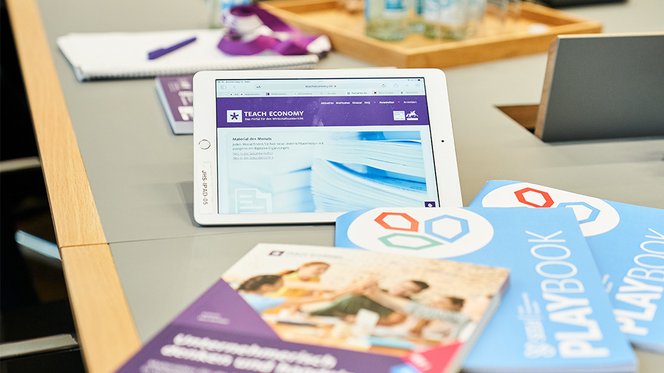 Teach Economy
Good economics teaching gives students a basic understanding of economic interrelationships. On our Teach Economy platform, we offer free teaching materials with complete teaching units and digital supplements on all relevant topics in economic education. With our analog and digital business games, we make it easier for students to access economic topics.

---
Learning portals for science education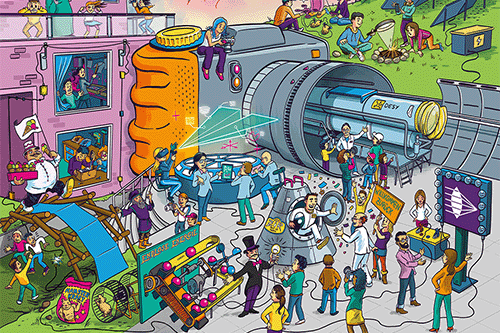 LEIFIphysics
How does an induction stove work? Why does it storm in autumn? Are rare earths really rare? LEIFIphysik provides students with the physics knowledge they need to answer these questions. With over 600,000 visitors per month, LEIFIphysik is one of the largest learning portals for students in the field of science.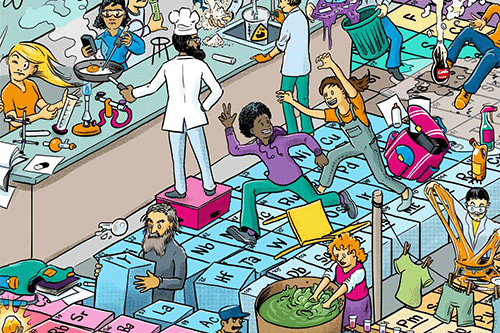 LEIFIchemie
Where is chemistry actually found everywhere? What is a state of matter? And how are new substances created? LEIFIchemie provides students in fifth grade and above with everything they need to know for chemistry lessons: everyday knowledge, interactive tasks and simulations, as well as videos and experiments.
---
Tips for digital teaching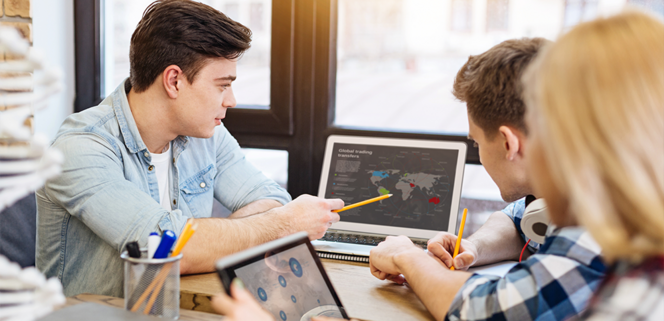 With our digital offerings for economics and science subjects, we want to support teachers in teaching in a contemporary and student-oriented way. Our publication series "Naturwissenschaften digital: Toolbox für den Unterricht" (Digital Science: Toolbox for the Classroom) provides suggestions for the practical use of digital tools in the classroom, while the web-based computer game "Isle of Economy" teaches basic economic mechanisms alongside lessons.

---
Exchange support for schools & vocational schools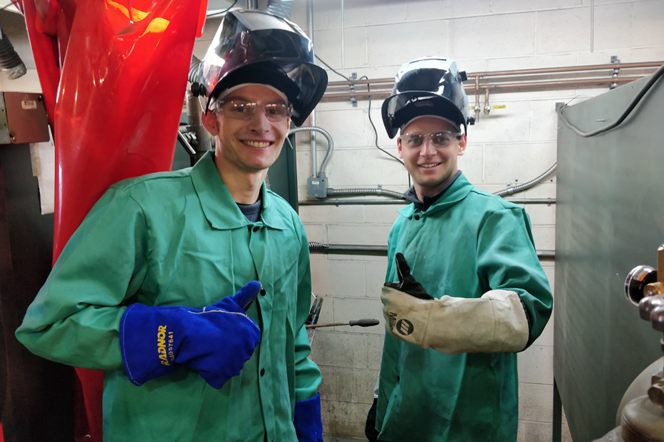 For vocational schools
The program "GATE - German Apprenticeship Training Exchange" supports vocational schools in establishing an exchange program with a college in the USA or Canada.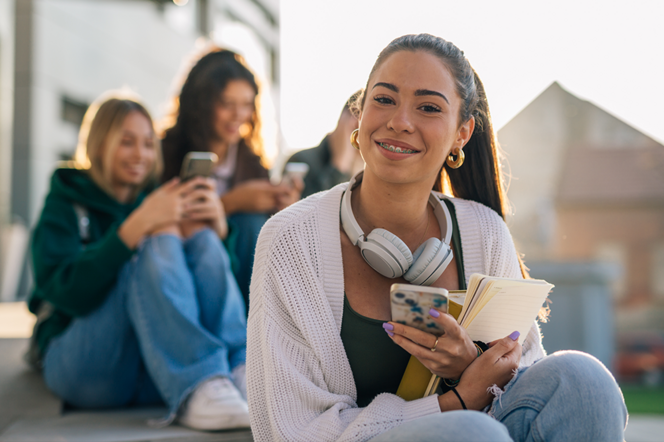 For schools
GAPP (German American Partnership Program) supports school partnerships between schools in Germany and the United States by promoting reciprocal exchange encounters between school groups.
---
---
Encourage students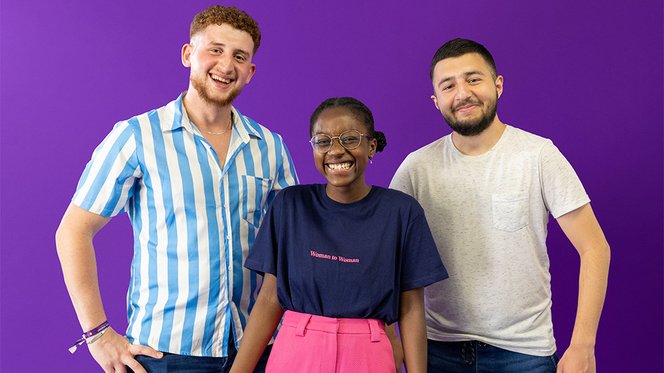 We offer students and trainees a variety of opportunities for self-improvement and further development, such as our "grips gewinnt" scholarship, which supports dedicated and talented students from the 9th grade onwards on their educational path. It is often dedicated teachers who see potential in students. We would therefore be delighted if you, as a teacher, could pass on our offers to your students and trainees.