Increasing diversity in transatlantic exchanges
Our projects with and in the USA
In a time of multiple crises, dialogue and mutual understanding in transatlantic exchange are more important than ever. We want to contribute to this with our offers and programs for trainees and young professionals in our opportunities.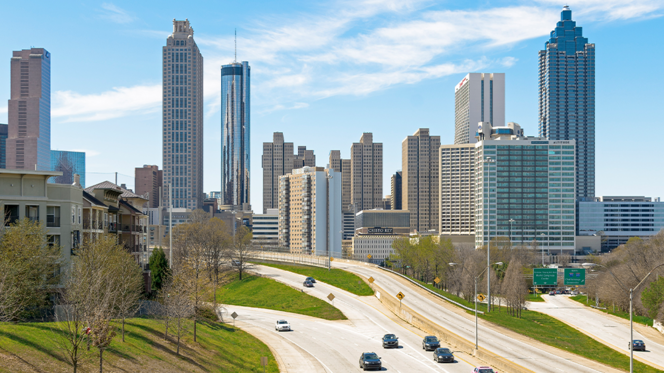 With the "Apprentices USA & Canada" program, we have become a pioneer in the German-American exchange of apprentices. With "GATE - German Apprenticeship Training Exchange," we support vocational schools that enter into partnerships with American and Canadian colleges. Transatlantic exchange is also at the heart of our other U.S.-related projects, such as "YES! - Young Economic Solutions," one of Germany's largest school competitions in the field of economics, in which American students also participate. We also promote network partners who support transatlantic exchange.
---
Programs for exchange and meeting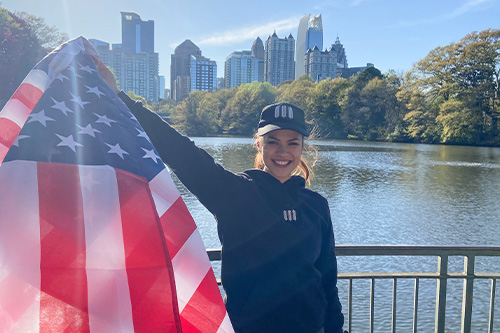 Trainees USA & Canada
With "Azubis USA & Canada", around 50 apprentices from Germany travel to the USA and Canada every year and spend several weeks there on work-related stays at colleges or in the internship companies. The program is open to trainees in all occupational fields who are completing their training in Bavaria, Berlin, the Hamburg metropolitan region or Saxony.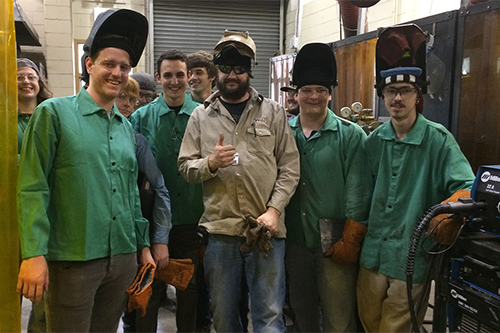 GATE - German Apprenticeship Training Exchange
With GATE, we support German vocational schools that enter into an exchange with colleges in the USA and Canada or already have a partnership. In the first two years of setting up the exchange program, teachers at vocational schools can apply for up to 20,000 euros per year.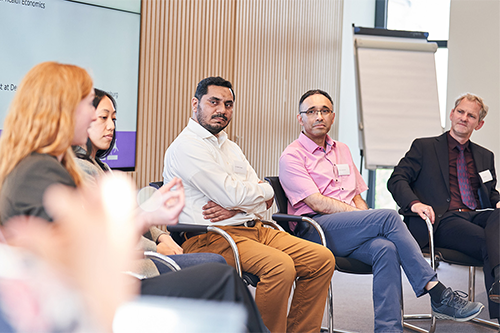 Encounter zones
The "Encounter Zones" funding line supports a variety of event formats for young scientists to collaborate across disciplines in a scientific context. The format serves as a platform to support interdisciplinary research and to network regionally and nationally. Since 2020, more events have been funded that serve to promote collaboration between German and U.S. research institutes.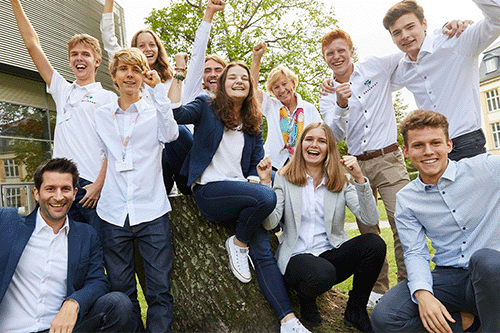 YES! Young Economic Sulutions
YES! - Young Economic Solutions is one of the largest German school competitions in the field of economics. Students in grades ten to twelve work with researchers to develop their own solutions to regional and global economic, social, political and environmental challenges. Since 2021, teams from the United Kingdom (UK) and the USA have also been taking part in the competition. In the USA, the competition is organized by the Goethe Institute in Washington, D.C.
---
---
Funding from network partners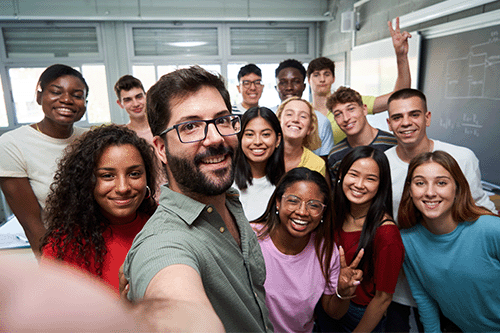 German American Exchange
German American Exchange enables German students and young professionals to get to know the way American companies work in the USA. The aim is for participants to understand the importance of U.S.-European economic relations and to strengthen mutual trust.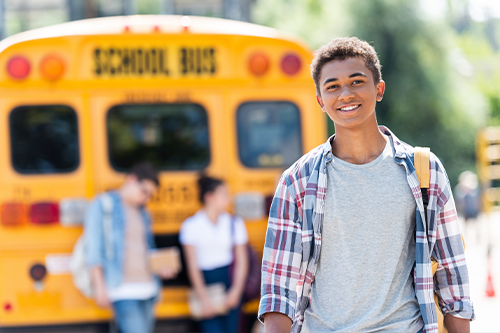 German American Partnership Program
The German American Partnership Program (GAPP) supports long-term school partnerships between schools in Germany and the U.S. by funding reciprocal exchanges of student groups. The program subsidizes airfare for students and accompanying teachers, among other things.

New Bridge Program
The New Bridge support program is a study program aimed at young American professionals who are underrepresented in the transatlantic community. Several times a year, the program offers executives from different sectors and regions of the U.S. the opportunity to visit Europe. The program is open to young executives from all sectors between the ages of 25 and 35, with a special focus on those who have no or limited experience with Europe and Germany.