---
Teach Economy Award: Apply now
Innovative teaching concepts for business education wanted. Receive up to 2,000 euros!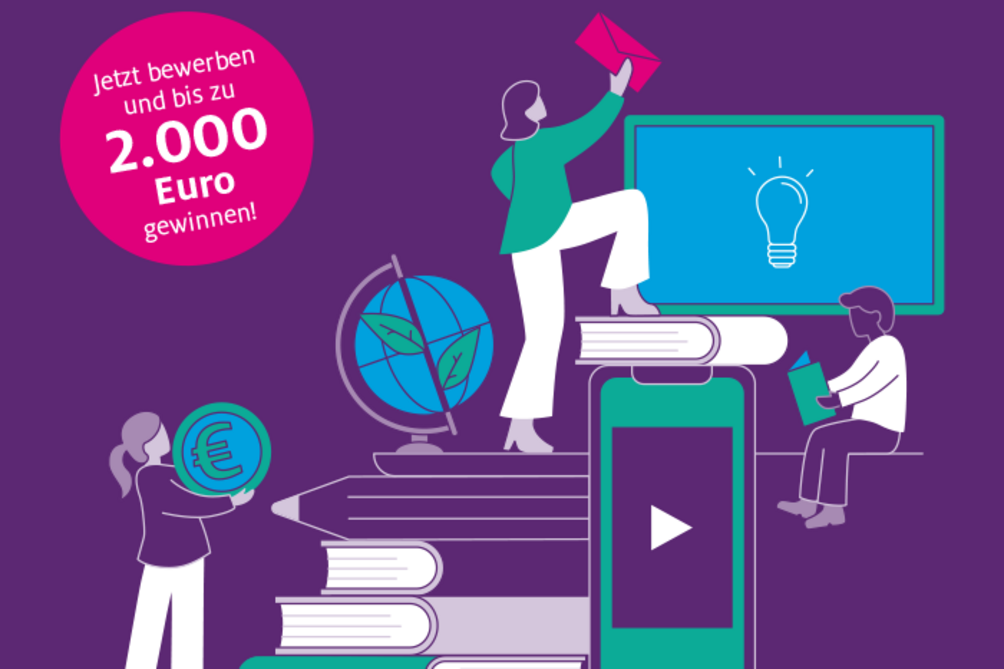 Consumer behavior, setting up a business or globalization - there are many topics that can be used in business lessons to pick up students from their own worlds. But which teaching concepts are rethinking the teaching of economics? And which ones are particularly good at involving students interactively and challenging them to reflect?
The Joachim Herz Foundation has initiated the Teach Economy Award to identify and publicize new approaches to teaching economics and to enable a larger number of students to participate in innovative teaching concepts. Innovative teaching and learning can be seen in many facets. Whether new methods or current topics, whether promotion of networked learning or an individual learning pace - concepts are sought that advance business teaching in a future-oriented way. Required criteria for a concept submission are only the consideration of digital learning as well as the practical testing of the concept.
Participate
The call for entries is aimed at all teachers and trainee teachers in the secondary sector throughout Germany who teach at general secondary schools, comprehensive schools or vocational schools. Concepts can be submitted until May 31, 2023. The application should outline the subject-specific background, state clear educational goals, describe the methodology, and show how digital learning is taken into account.
It's worth taking part! A total of ten prizes will be awarded. The winners of the first three places will receive a staggered amount of 2,000, 1,500 and 1,000 euros respectively. All other winners will receive 300 euros each. The award ceremony will take place at the Joachim Herz Foundation's Business Teachers' Day in November 2023.
---
This could also be interesting
Support programs
Current
Tenders