YES! - Young Economic Solutions
School competition for pupils
YES! - Young Economic Solutions is one of the largest German school competitions in the field of economics. Students in grades ten to twelve work together with researchers to develop their own solutions to regional and global challenges in business, society, politics and the environment.
---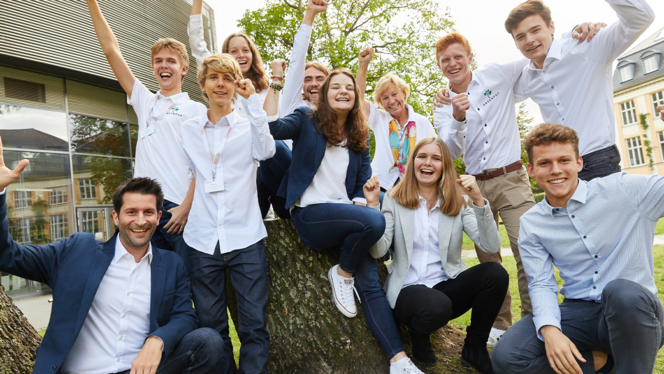 YES! encourages young people to deal with economic issues and sharpens their awareness of global interrelationships. The competition shows them that their ideas are heard and that they can take responsibility for shaping economic reality. The topics are announced each fall and range from sustainability, populism and digitization to tax justice.
---
Join the YES! - Young Economic Solutions
Teachers can register with their school teams. A YES! school team must consist of at least five students from the 10th grade (it is also possible to participate with a whole class). The students may also come from different classes. Important: A team must consist mainly of students who have not yet participated in YES!
Unfortunately, the registration for 2023 has expired.
---
The competition
From the regional finals to Berlin
The competition runs for several months. In work phases, expert meetings, regional and national finals, school teams from all over Germany develop their own solution proposals and have the opportunity to discuss their innovative ideas with experts from business, ministries, think tanks and international organizations. The national winners are honored at the award ceremony at the Federal Ministry for Economic Affairs and Climate Protection in Berlin. In contrast to other competitions, YES! focuses on solution-oriented and science-based collaboration between school teams and researchers from renowned economic research institutes.
---
Cooperations and contributors