Designing lessons digitally
Offers for teachers
Digitization is profoundly changing the culture of teaching and learning. This opens up new opportunities for schools and teaching to design teaching and learning processes.
With our offers for digital teaching in economics and science classes, we want to support teachers in teaching in a contemporary and student-oriented way. Our publication series "Naturwissenschaften digital: Toolbox für den Unterricht" (Digital Science: Toolbox for the Classroom) provides suggestions for the practical use of digital tools in the classroom, while the web-based computer game "Isle of Economy" teaches basic economic mechanisms alongside lessons.
---
For science teaching
Collected volumes: "Naturwissenschaften digital - Toolbox für den Unterricht" (Science digital - Toolbox for the classroom)
The contributions in the anthologies provide ideas for the practical use of digital tools in chemistry, physics, biology and science lessons. The ideas range from classic school topics such as experimentation in physics lessons to endoscopy and sustainable nutrition.
New toolbox "Naturwissenschaftlicher Sachunterricht digital" focuses on the primary level: Alexa, smartwatch or tablet - in many families, the use of mobile devices is commonplace. Even children of primary school age are already familiar with them. They take pictures of their surroundings with their tablets or use apps to communicate with their grandparents who live far away. But how can the possibilities of digitality be systematically integrated into primary school lessons? This is where the toolbox "Digital Science Teaching" comes in.
---
---
For the teaching of economics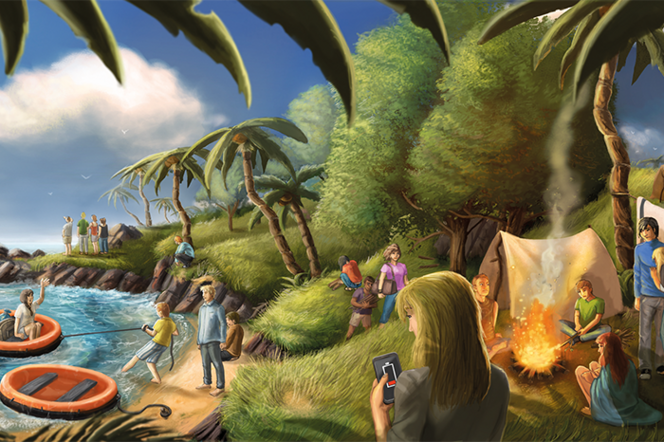 Business game "Isle of Economy
Experience and understand economy and society in a playful way? Isle of Economy makes this possible. Students in 8th grade and above learn about important economic mechanisms in the game. The goal: to build a new civilization on a desert island. In the revised version of the game (2023), students can invest money, take out a loan or invest money. In addition, they can vote on a basic social security system that would enable weaker citizens to participate in society.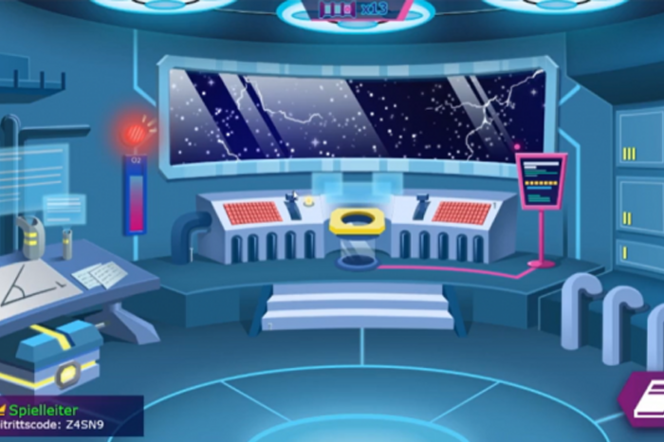 Escape Game "Space Transporters - The Secret Supercell Mission
From space to the economics classroom: In the Escape Game, students embark on an adventurous journey through space aboard a spaceship. On their adventurous journey through space, they decipher puzzles under time pressure and gain experience along the way, which they later learn to connect with basic economic assumptions such as scarcity, the economic principle or opportunity costs.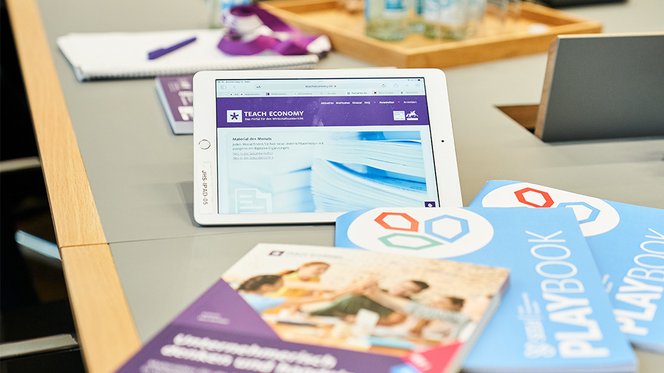 Teach Economy - The portal for teaching economics
Motivating, interactive and up-to-date: In the Teach Economy online portal, we offer free teaching materials for business lessons - with complete teaching units and digital supplements on all relevant topics in economic education. This also includes (print) publications on entrepreneurship education.
---
Digital lesson development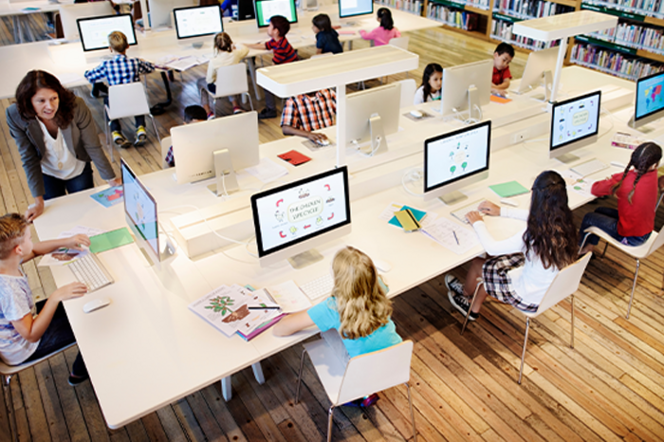 Digital makes school
"Digital macht Schule," a joint project with the Hamburg Authority for Schools and Vocational Training, provides impetus for digital school development. Teachers network and work on their concepts in innovative formats, such as bar camps. One of the results is the statewide blended learning course, in which teachers receive further training on digital school development and create their own school development concepts. We funded the project.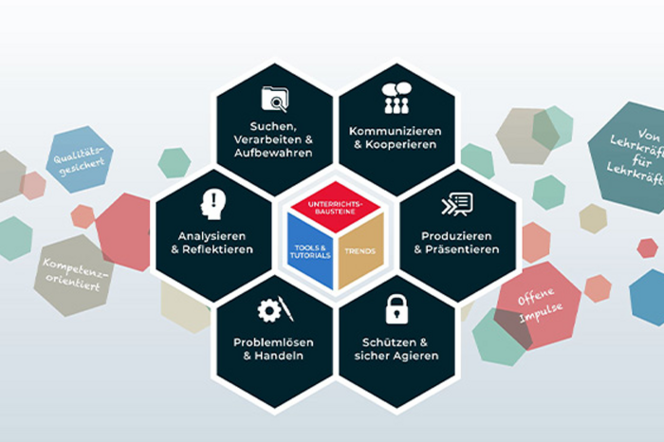 digital.learning.lab
The digital.learning.lab platform is an open online competence center for digital lesson design. Teachers can get suitable suggestions for their subject and grade level or become active themselves and upload their teaching ideas. The platform was developed jointly with the Hamburg Authority for Schools and Vocational Training (BSB) and Hamburg Technical University. We were happy to support the project.