Learning opportunities for chemistry, physics and economics classes
Get fit for physics, chemistry and economics! The two learning platforms LEIFIphysik and LEIFIchemie offer students direct access to articles, tasks and experiments related to physics and chemistry lessons. In our humorous and informative videos on economics, well-known YouTube stars track down curious facts, duel in the economics quiz, or show creative ways to early self-employment.
---
For physics and chemistry lessons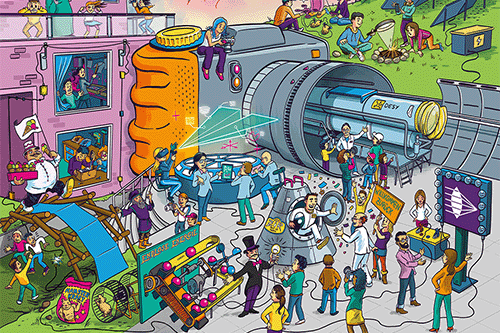 LEIFIphysics
How does an induction stove work? Why does it storm in autumn? Are rare earths really rare? LEIFIphysik gives students the physics knowledge they need to answer these questions. With over 600,000 visitors per month, LEIFIphysik is one of the largest learning portals for students in the field of science.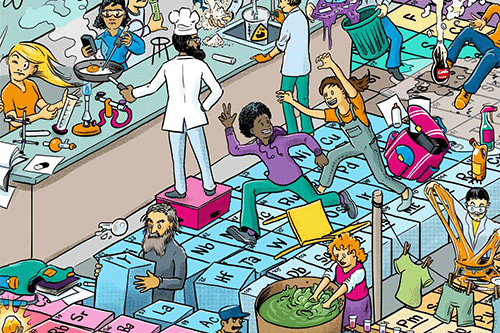 LEIFIchemie
Where is chemistry actually found everywhere? What is a state of matter? And how are new substances created? LEIFIchemie provides students in the fifth grade and above with everything they need for chemistry lessons: knowledge that is relevant to everyday life, interactive tasks and simulations, as well as videos and experiments.
---
Interesting facts about economy
"What I Never Wanted to Know About Economics."
Does oil rule the world? Which profession suits me? What is the power of lobbying? YouTubers like "MrWissen2go", "Malwane" or "darkviktory" deal with topics that concern and interest them.
Money laundering - "Breaking Bad" for real?
How (over)powerful is China?
Quiz show "Cash in the Täsch
Do women earn less than men? What is Bitcoin? Why are there so many Flixbuses? Influencers like MrTrashpack and Maxim ask these and other questions in the quiz show "Cash in the Täsch. The eight episodes of the quiz show were published on YouTuber Pocket Hazel 's channel.
self & permanent - FOUNDING TO 25
You can also start a business at a young age! In the series"selbst & ständig", 15 young entrepreneurs were accompanied. The videos convey in a humorous way what is important when pursuing one's own ideas and how young self-employed people go their own way despite some difficulties - regardless of their own educational background. They serve as inspiration and encouragement for teenagers and young adults to realize their own ideas.
With: Blacksmith Max Popp