Promotion of educational projects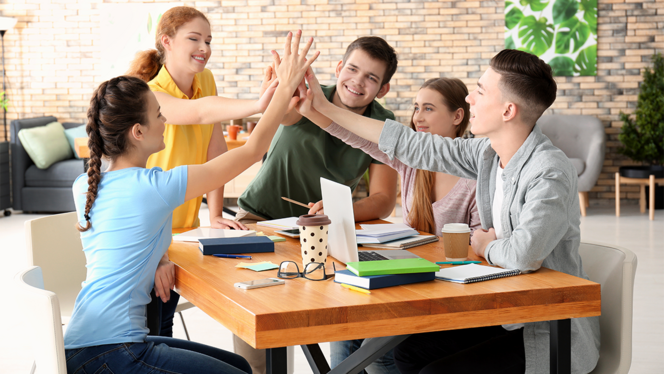 We see education as a task for society as a whole. With our projects, we want to contribute to improving equal opportunities in the education system, remove hurdles in the development of adolescents and young adults, and bring education stakeholders into dialogue with each other.
---
Our projects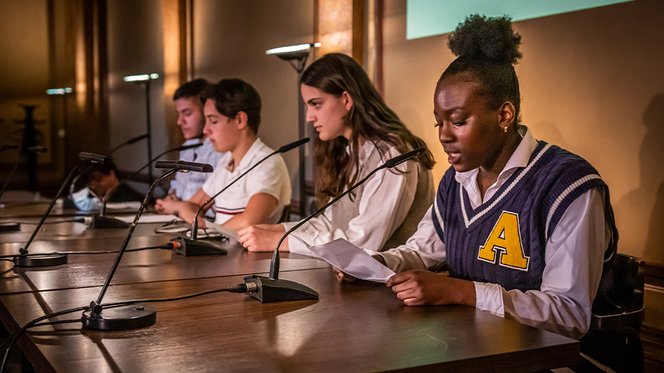 Strengthen language education and language promotion
With the "Megafon - Prize for Language Education and Language Support for Adolescents and Young Adults" we support language projects for adolescents and young adults - for example for students in secondary schools, in vocational training or in the transition system.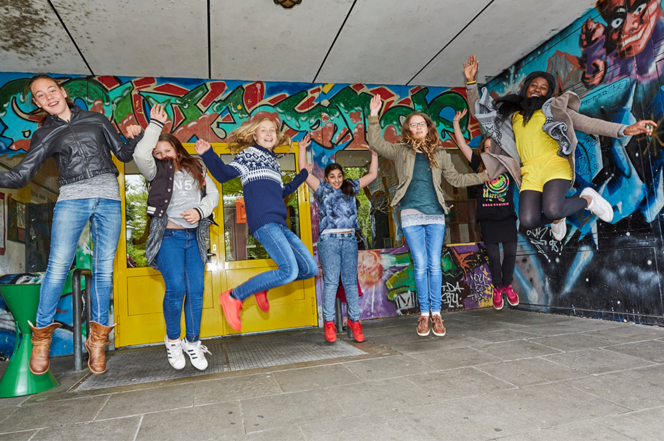 Strengthen cooperation in the neighborhood
The project "heimspiel. For Education" makes education a community task and strengthens local education networks. We support schools, kindergartens, clubs and local stakeholders in Hamburg's Billstedt and Neuwiedenthal districts in finding new ways of working together in the neighborhood. The goal is to improve the educational biographies of children and young people so that, for example, more young people graduate from school.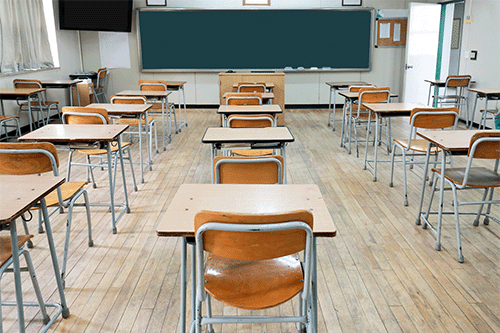 Strategies against truancy
According to estimates, five to ten percent of all students in Germany are regularly absent from class, and almost eight percent leave school without a diploma. What can schools do to combat absenteeism and school dropouts? These questions are the focus of the "Every School Day Counts" project. Teachers are provided with a toolbox containing methods developed and tested by a research team together with schools from the "heimspiel" neighborhood project.
---
Funded third-party projects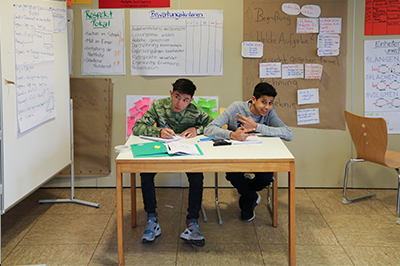 MUT Academy
The MUT Academy supports young people in making the transition from school to vocational training. In their final year of school, they are accompanied through the transition from school to vocational training with a multifaceted program with the goal of ensuring that all participants leave school with increased self-confidence and a follow-up perspective.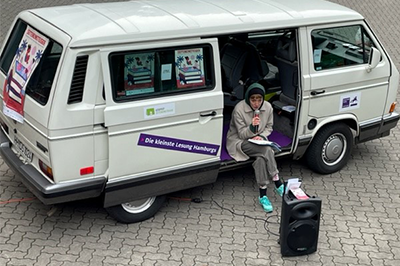 Reading Festival Page Entrants
Seiteneinsteiger is Hamburg's largest literature festival for children and young people. Every year in October, literary events such as classic author readings or workshops for comics and illustrations take place at various locations. For the format "Hamburg's smallest reading" we provide the VW bus of the founder Joachim Herz.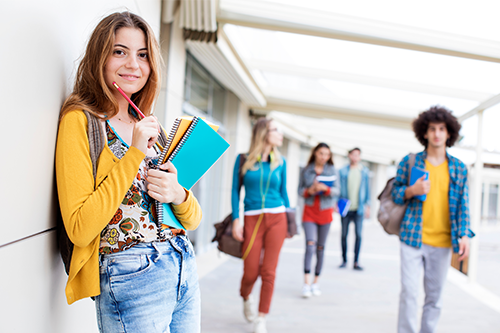 Study Compass
In Germany, the educational path taken by children and young people is still strongly determined by their origins. This is precisely where the Studienkompass initiative comes in, supporting young people from non-academic families with a multifaceted program and accompanying them during their last two years of school and their first year at a university or in vocational training.